The COS Spherical Wave Interferometer
Reference Element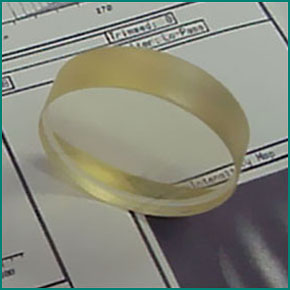 Reference Element Price: $585 USD + S/H
We accept personal checks (from customers in Canada and the U.S. only) as well as VISA and Mater Card. For credit card transactions add a 4% transaction fee.
Also available is the gradient index lens used as the diverging lens in the interferometer. The source, Melles-Griot, has a minimum order policy that can be onerous for the individual telescope maker, so we have purchased a batch and are pleased to provide them to the telescope making community.
Grin Lens Price: $60 USD
All payments to be made in USD.