Optical Fabrication
Ceravolo Optical Systems specializes in the design and fabrication of optical systems and components ranging from 9mm lenses to meter class mirrors.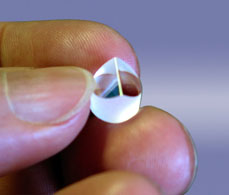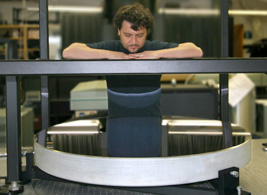 Small optics: A – A two dimensional aspheric element generates a uniformly illuminated laser line used in machine vision applications.

Massive optics: Meter class optics and optical systems. Pictured is a 1 meter f/2.5 parabolic primary mirror for a telescope.
Contact us for details and quotes.