Ceravolo Ross Null Lens for Mirror Testing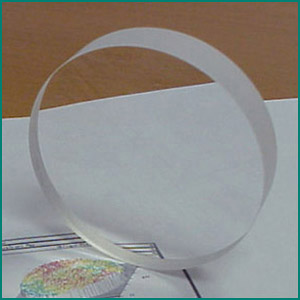 Using your Ronchi or Foucault tester, the Ross null lens allows you to test your parabolic, elliptical or hyperbolic telescope primary mirror at the center of curvature as though it were a sphere. There is no need to interpret difficult shadow measurements because figure irregularities like bumps, holes and zones are easy to see and interpret. That's half the battle when producing a truly fine primary mirror.

The Ross null test has been used to make very smooth mirrors with a 1/20th wave peak to valley surface quality. The result: high contrast images of the planets and deep sky objects.
(More)